Roofing Careers
Roof it Right Roofing Services in Louisville, Kentucky  
Now Actively hiring roofing Crew Members!
Early Requirements
Are you safety-conscious, honest and a team player?
Do you have good references and a clean driving record?
Can you pass a background check and a drug test?
If so, apply now! We are always looking for great new office staff, inspectors, production crew members, and reliable subcontractors to add to our team.
Do You Have What It Takes?
At Roof It Right, we know that prevalent low roofing standards led to premature leaks and homeowner frustration. So we help people roof it right with a team that cares, customer education, and complete customer service. Because everyone needs more than a roof over their heads, they need a roof that they can count on.
When you join the Roof It Right Team, you join a team that is . . .
Safety Conscious – We believe life and quality of life are more important than profit.
Transparent – We are straightforward and honest even when it's not to our benefit.
Team & Family Oriented – We know we can't do what we do without each other or the homeowner's support. We appreciate each other and work together toward common goals. We're not only a team, we're a family and customers are part of that, too.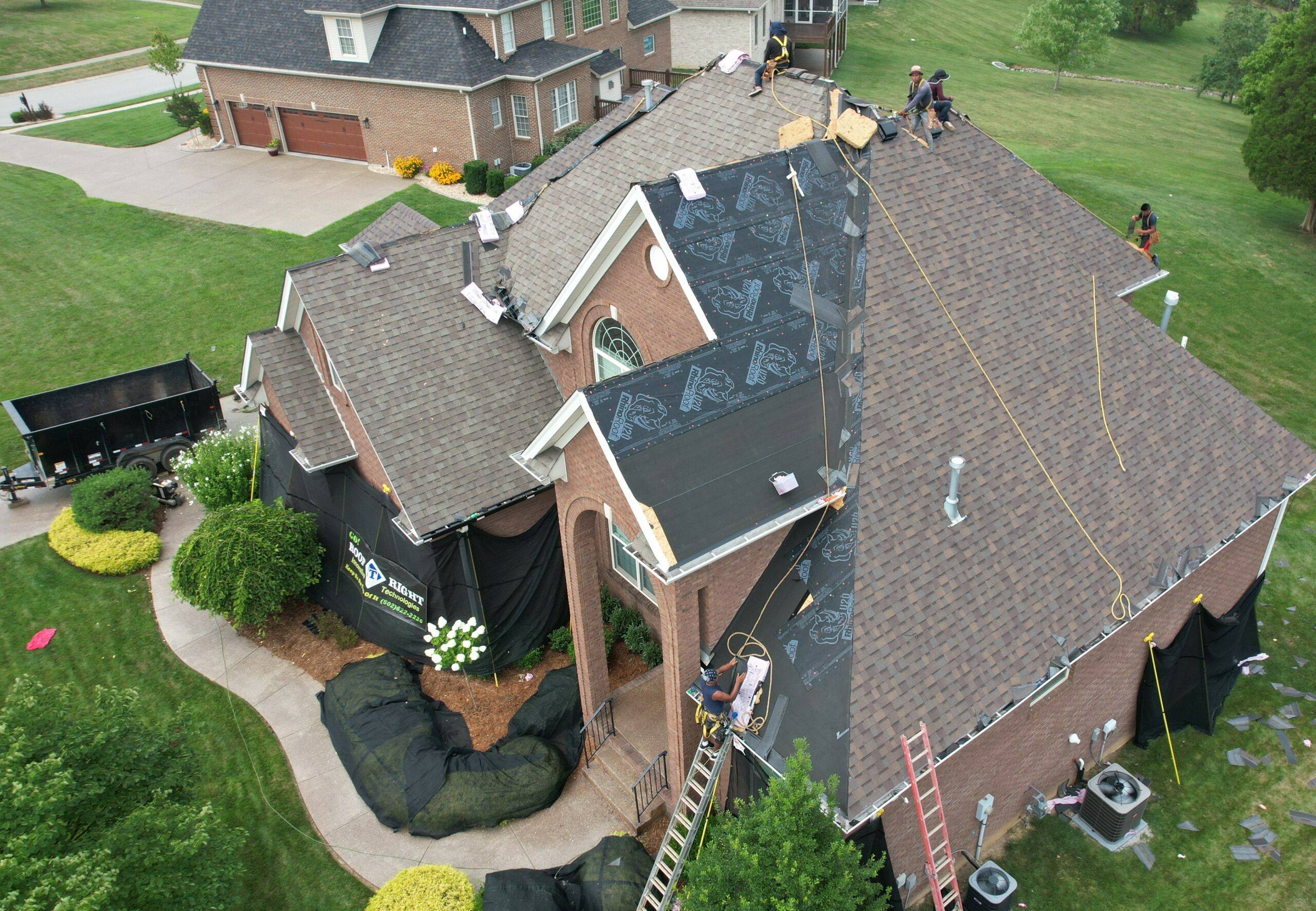 To Roof It Right, every day, we . . .
Educate the Customer – From the office to production, the goal of every team member is to help our customers know and understand their roof.
Develop Ourselves – We work on our personal habits and skills and encourage others to grow.
Follow Through – We follow up with customers and finish assignments on time.