Roof Leak Repair
Roof it Right Can Inspect, Stop, and Repair Roof Leaks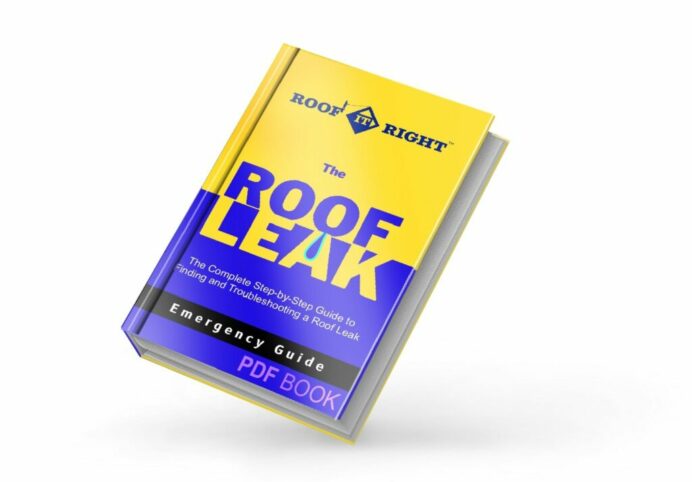 FREE RESOURCE
The Roof Leak Emergency Guide
Get fully educated how to track and troubleshoot a roof leak- Interactive PDF

Possible Causes for Leaks
Reuse of flashing during roof repair
Skylight flashing not sealing
Chimney flashing not sealing
Deterioration of shingles in valleys
Dead valleys, where water was not able to run off
Penetrations
Masonry wall or counterflashing deterioration
Squirrels, raccoons, or other animals: If they find a vulnerable spot, they will dig into it in order to get into the attic.
Dry rot on the rubber on a pipe jack, which is not UV-resistant
Lead boot damage
Poor ventilation
Insulation issues
Poor installation of gutters
Debris backup in gutters
Poor workmanship: for example, overdriven nails
Storm damage
Ice dams
Wrong materials installed, for example, shingles on a flat roof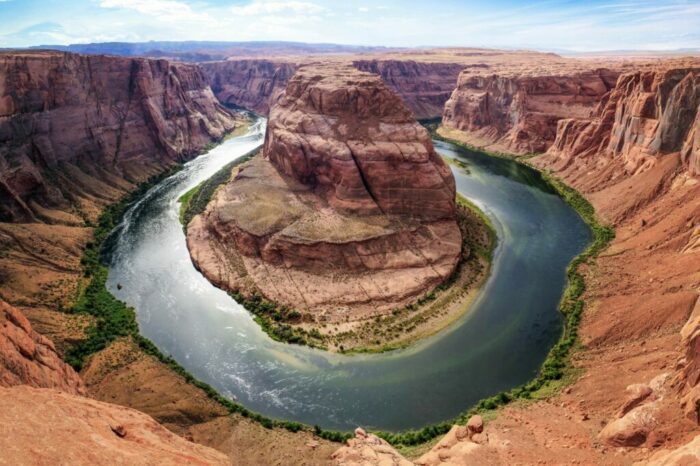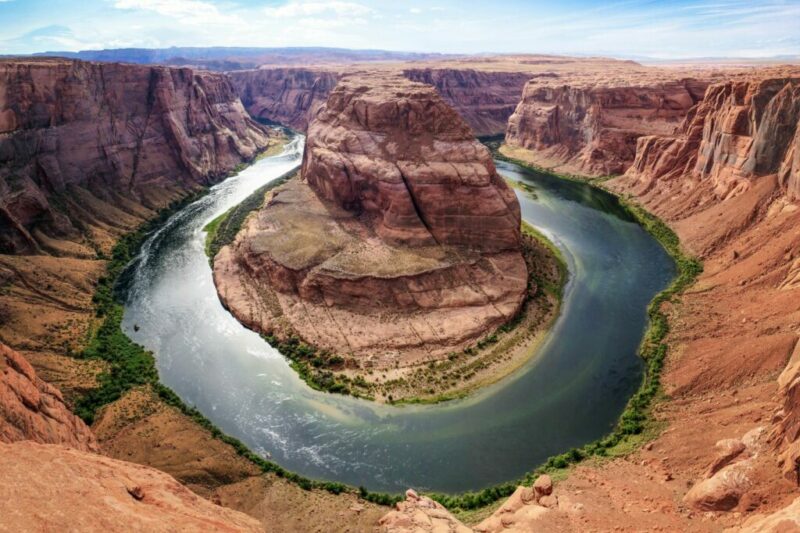 It's important not to put off roof leak repair. Small amounts of water over some time can cause considerable damage and expense. For example, it was water that formed this deep canyon at Horseshoe Bend in Glen Canyon National Park.
Storm Damage: If your leak is due to storm damage, wind-driven rain, or fallen trees, many policies allow you one year from the date of damage to file a claim with your home insurance company and have it payable. Make sure that you are familiar with the terms of your individual policy. Regardless of policy limitations however, please remember that neglecting to get prompt repairs will cause the damage to worsen over time.
More on wind-driven rain: You may be surprised to learn that asphalt shingles aren't 100 percent waterproof. They are water-resistant. They are designed to shed water, not hold it. That is why an underlayment is required between the roof deck and the shingles. A stronger underlayment called ice and water shield is strongly recommended in areas vulnerable to holding ice and water.
Gutter-related leaks: If gutters are installed on a dormer above the roofline without a downspout leading past the roofline, all water from the gutter around the dormer will continuously hit the same area, making it vulnerable to leaks. According to an Owens Corning Bulletin, gutters and downspouts should not hit the shingles. People may neglect this for aesthetic reasons, but it creates undue vulnerability. This is one reason it makes sense to hire a roofer to install your gutters because they will have these things in mind.
WHEN A "NEW ROOF" LEAKS
The number one cause of leaks is roofers' faulty workmanship and materials. All too often, we get calls about leaks in roofs that other roofers recently installed. That can happen when roofers are hired based on price alone. Brand new cheap roofs can have a lot of problems. Here are the two most common reasons:
Reused components—Budget roofers, nearly always reuse existing flashing. Unfortunately, the flashing must be removed and pried off to install the new shingles, which leaves it bent out of shape and a poor sealant. The previous nail holes are also hard to match up when reinstalled. That's why we recommend, and manufacturers recommend, to always install new flashing with a roof replacement.  Some roofers even reuse old underlayment, making your roof even more vulnerable to wind-driven rain.
Poor roof deck preparation— Soft roofing products, like asphalt shingles, are only as good as the roof deck underneath them. If rotted or soft wood is not replaced during the roof installation, shingles will easily be blown off the roof and leaks will occur.
Is Access to an Attic Necessary to Repair a Roof Leak?
Many people struggle with roofers who can't find the source of the leaks. If that is the case, it may be one of the problems listed below. If you think one of these might be your issue, our inspector may need access to your attic.
Poor ventilation: Leaks related to condescension caused by poor ventilation can happen even on dry days. These types of leaks are not really related to roofing but poor attic ventilation. You can even have a heavy leak on a pitch roof on a sunny day.
Poor Insulation: Similar to condescension due to poor ventilation, if there is no insulation between the drywall and the ceiling, water vapor will hit the hot roof deck, liquify, and leak into other areas.
Air conditioners, furnaces, pumps, and plumbing: Air can get trapped in pipes leading to condescension leaks, especially at seam connections. PVC pipes are a prime example. If a plumber puts together PVC pipes without glue, water can get in and get trapped at the turns, which can cause a leak. In other cases, drip pans and pipes can be a source of a leak. In one attic, we discovered a tiny cut from a utility blade on a pipe that was supposed to divert water. Instead, it leaked right into the attic.
Proper maintenance can prevent most leaks.
Call Roof It Right because everyone needs a roof that they can count on.
Remember, we are "Roof It Right" because if we did it any other way, we'd be just like everyone else.
More than just roofing, we are dedicated to safety and quality.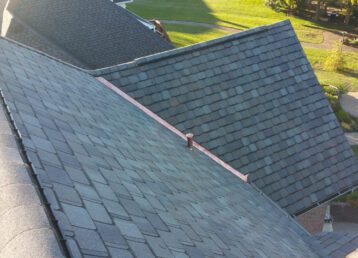 Roof Replacement
We specialize in roof replacement, new installation, & damage repair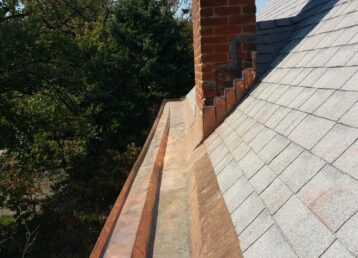 Gutters
Gutter cleanouts, gutter installation, gutter repair & gutter replacement, we do it all.
Chimneys & Caps
Gutter cleanouts, gutter installation, gutter repair & gutter replacement, we do it all.
We Are Local – A Roofing Company in Louisville Kentucky
Get in touch with us today and schedule your home improvement inspection.
10611 Watterson Center Ct
Suite 200
Louisville, KY 40299
24 Hour Call Center Service By Appointment