Custom Chimney Caps
Roof it Right with Chimney Caps You Can Count On
Protect your home
Custom Chimney Caps
Why have custom chimney caps?
Keep water out
Keep animals out
Keep debris out
Protect from fire
Keep sparks and embers in
Protect proper air flow
Prevent downdrafts

Protect your masonry

.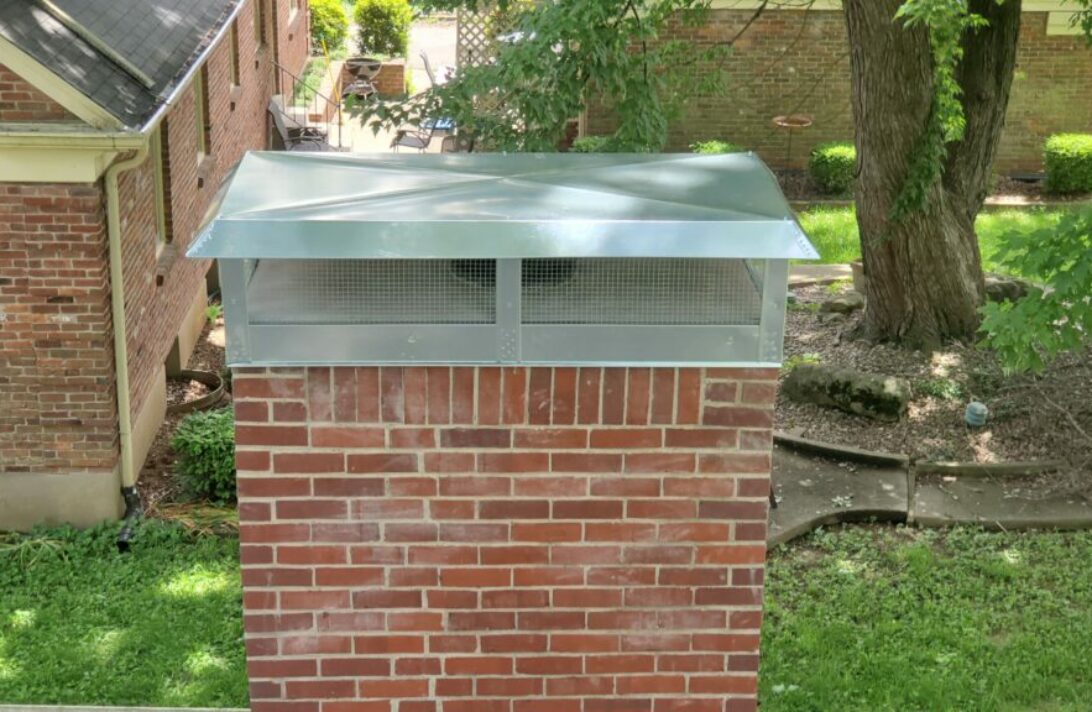 Types of Custom Chimney Caps
There are two types of chimney caps that we generally see. Metal caps with a single pipe attached to them and full cage chimney caps. Cage chimney caps are a better application. Here's why.
A full cage acts like an actual roof over the whole chimney, not just a small section. It protects the chimney structure from harmful UV rays and rain. We can't stress the damaging effects of precipitation enough. Water gets into crevices in either the masonry or wood structure (yes, believe it or not, some chimneys have wood underneath the liner), freezes, and then expands. This reduces the structural soundness of the chimney. Masonry will deteriorate and bricks could actually fall out, creating a safety hazard and a liability. If the chimney has a wood frame within the house structure, moisture will rot the wood. If vinyl siding is installed nearby, it is subject to mold and mildew. A custom chimney flue cap is the solution!
Roof It Right partners with local metal shops for the highest quality chimney caps in Louisville. Made to the precise specifications of your chimney and installed by our professionals, you can count on a perfect fit. A custom-made stainless steel chimney cap with a stainless steel spark guard is well worth the investment. It will protect your home for a lifetime!
Are You Prepared for Seasonal Changes?
Changes in temperature cause the expansion and contraction of your roofing system and structural components of your roof. Learn how you can be prepared and make sure your chimney is well cared for.