Louisville Roofing: How to Get Accurate and Free Estimates for Your Project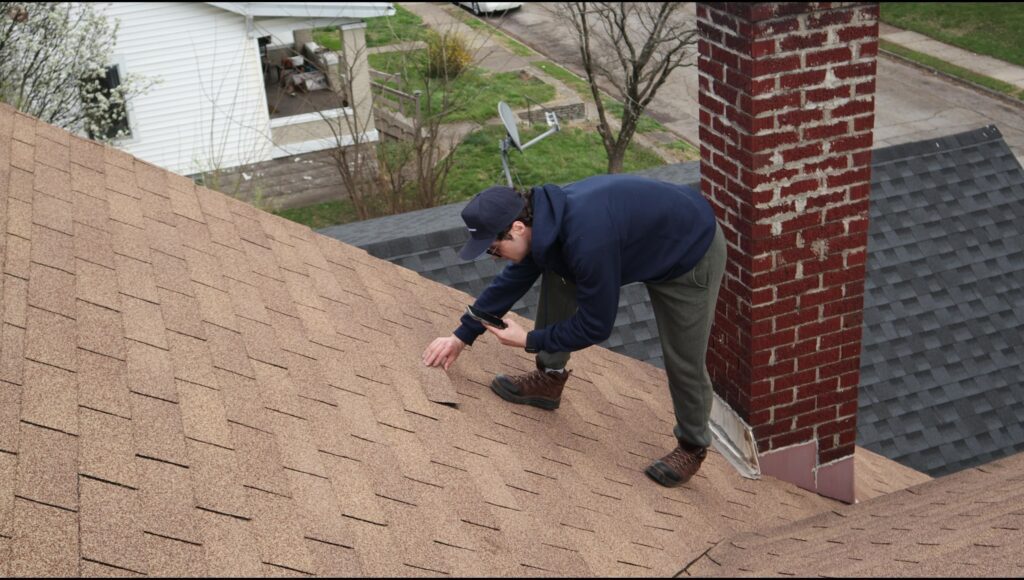 The availability of free estimates influence your decision, as a homeowner in Louisville, KY, ensuring the integrity and longevity of your roof is of utmost importance. While there are a plethora of roofing companies to choose from, we will explore the significance of free estimates when selecting a roofing company, specifically focusing on Roof It Right – a premier roofing company in Louisville renowned for its expertise, experience, and commitment to customer satisfaction.
Understanding the Significance of Free Estimates
Explaining the Concept of Free Estimates
Before we delve into the benefits of free estimates, it is crucial to understand the concept itself. Free estimates refer to the provision of a comprehensive assessment of your roofing needs by a professional roofing company without any charges or obligations. This preliminary evaluation enables homeowners to gain insights into the scope of work required and make informed decisions about their roofing project.
Benefits of Free Estimates
The availability of free estimates offers several advantages to homeowners. Firstly, it allows them to gauge the expertise and professionalism of a roofing company without committing to their services. Additionally, the detailed assessment provided during a free estimate helps homeowners anticipate any potential costs or challenges associated with their roofing project. Ultimately, free estimates empower homeowners to make educated decisions and choose the most suitable roofing company for their needs.
Background and History of Roof It Right
Roof It Right, LLC, was established in 2008 by Simone and Sergei Churbanov, with a vision to provide unparalleled roofing services in Louisville, KY. Since its inception, the company has continually strived for excellence, resulting in a stellar reputation within the local community and industry.
Expertise, Experience, and Reputation
Roof It Right sets itself apart from its competitors through its exceptional expertise and experience in the roofing industry. Their team of highly skilled professionals possesses comprehensive knowledge of the latest roofing techniques and materials, ensuring that each project is executed with utmost precision and quality.
Moreover, Roof It Right's reputation speaks for itself, as the company consistently receives accolades for its outstanding workmanship and commitment to customer satisfaction. Their dedication to delivering unmatched roofing solutions has garnered numerous prestigious awards and recognition over the years.
Commitment to Customer Satisfaction
At Roof It Right, customer satisfaction is of paramount importance. The company goes above and beyond to ensure that every customer's needs are met with the utmost care and attention. From the initial contact to the completion of the project, Roof It Right prioritizes effective communication, transparency, and professionalism, leading to a seamless and stress-free roofing experience for their clients.
Process of Requesting Free Estimates from Roof It Right
To receive a free estimate from Roof It Right, homeowners can follow a simple yet comprehensive process that encompasses various crucial steps:
Step 1: Initial Contact
Homeowners can initiate the process by reaching out to Roof It Right via phone, email, or the company's user-friendly website. The friendly and knowledgeable staff at Roof It Right promptly responds to inquiries and arranges a convenient time for an initial discussion.
Step 2: Assessment and Inspection
Following the initial contact, Roof It Right's team of experts conducts a thorough assessment and inspection of the homeowner's roof. This meticulous evaluation helps identify any underlying issues, potential areas of concern, and necessary improvements, enabling Roof It Right to provide an accurate estimate.
Step 3: Detailed Explanation and Recommendation
Once the assessment is complete, Roof It Right provides homeowners with a detailed quote containing customized specifications tailored to their specific roofing needs. This comprehensive explanation enables homeowners to understand the scope of work required, thereby facilitating informed decision-making.
Step 4: Transparent Pricing and Quote
Roof It Right's dedication to customer satisfaction is evident in its commitment to transparent pricing. The provided quote not only addresses any immediate problems with the roof but also includes recommendations to maintain and restore the roof, optimizing the property investment and preventing costly roof replacements in the future.
Unraveling Roof It Right's Competitive Edge Over Other Roofing Companies in Louisville
Roof It Right stands out among its competitors in Louisville due to the following distinguishing factors:
Extensive Knowledge of Local Building Regulations and Codes
Roof It Right possesses in-depth knowledge and understanding of the local building regulations and codes specific to Louisville, ensuring that all roofing projects are executed in full compliance with the highest standards. This expertise sets them apart and guarantees the highest level of safety and quality.
Utilization of High-Quality Materials and Modern Techniques
Ensuring durable and long-lasting roofing solutions, Roof It Right employs only the highest quality materials available in the market. Combined with their cutting-edge techniques and innovative approaches, this commitment to excellence ensures that each roofing project delivers optimal performance and withstands the test of time.
Highly Trained and Skilled Roofing Specialists
Roof It Right takes great pride in its team of highly trained and skilled roofing specialists. From project managers to technicians, every member of the team possesses extensive industry knowledge and expertise, guaranteeing top-notch workmanship and meticulous attention to detail.
Exceptional Customer Service and Communication
Not only does Roof It Right prioritize superior craftsmanship, but it also excels in providing exceptional customer service. The team maintains open lines of communication throughout the entire roofing process, promptly responding to inquiries, addressing concerns, and ensuring that homeowners feel valued and supported every step of the way.
Testimonials from Satisfied Customers
To further highlight the outstanding service provided by Roof It Right, here are two testimonials from satisfied customers:
"The Site Manager and team were well-organized and carried out the work professionally, diligently, and competently. The foreman demonstrated a high level of understanding of the scope of work, as well as exceptional skill in getting the work executed. He also stayed in very good communication with us and was respectful at all times. There was no compromise on achieving excellent quality, and the health and safety documentation and procedures on-site were of an exceptionally high standard." – R.H.
"I am delighted with the service I received from Roof It Right. The owner-operator is Sergei, who ten years ago replaced my roof. Recently, I had shingle damage from a neighbor's tree growing-brushing into my roof.
His company has clearly grown in the last 10 years. He now has employees and no longer does all the work himself. Clearly, his ethics haven't changed and have been instilled in his workers.
Roof It Right gave me excellent quality work at a fair affordable price, which was done by professional kind people. What else can one desire in a company? Both times I dealt with a Sergei-owned company, I felt that I was being treated like a family member. I simply won't get roofing work done by anyone else but Sergei's company. Excellent job Roof It Right—I am a customer for life!" – Phil Candee, Louisville, KY Google Review
Frequently Asked Questions (FAQs)
To address common queries, here are answers to frequently asked questions about free estimates from Roof It Right:
What exactly is included in a free estimate?

A free estimate from Roof It Right includes a comprehensive assessment and inspection of your roof, a detailed explanation of the required work, and a transparent quote.

Are there any hidden fees associated with free estimates?

No, Roof It Right believes in transparency and ensures that there are no hidden fees or unexpected costs associated with their free estimates.

How long does receiving a free estimate from Roof It Right typically take?

The duration of receiving a free estimate may vary depending on the complexity of the roofing project. However, Roof It Right endeavors to provide estimates promptly and efficiently.

Can I rely solely on free estimates to make my final decision?

While free estimates are an essential factor in the decision-making process, it is advisable to consider other factors such as reputation, expertise, and customer reviews when selecting a roofing company.
In Conclusion
Roof It Right's provision of free estimates proves to be a game-changer when it comes to selecting a roofing company in Louisville, KY. With a history of proven excellence, Roof It Right's commitment to delivering the highest quality workmanship, utilizing top-notch materials, and prioritizing customer satisfaction sets them apart from the competition. Don't miss out on the unparalleled free estimates and exceptional roofing services offered by Roof It Right – the leading choice for local roofing solutions in Louisville.