Roof Maintenance: Essential Tips for Homeowners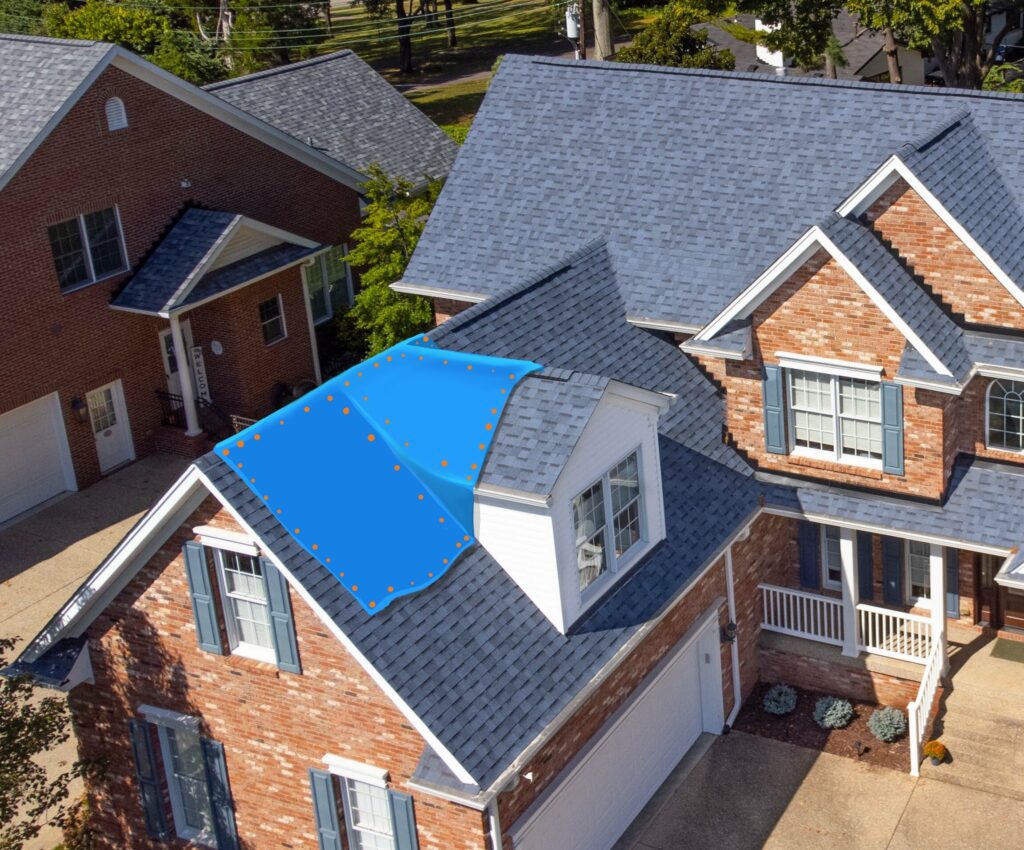 We often overlook the significance of roof maintenance, but it plays a vital role in protecting our homes from the harsh elements of nature. In this article, we will explore the importance of regular roof maintenance and the cost-effective benefits it brings to homeowners.
1. Understanding the Importance of Roof Maintenance
Roof maintenance should never be underestimated. A well-maintained roof enhances the structural integrity of your home, preventing potential damage caused by leaks, mold, and deterioration. Neglecting roof maintenance can result in costly repairs or even the need for a complete roof replacement. By taking proactive measures, homeowners can save themselves from future headaches and financial burdens.
2. The Cost-Effective Benefits of Regular Roof Maintenance
Regular roof maintenance not only protects your home but also offers long-term cost-saving benefits. By identifying and addressing issues early, you can prevent small problems from escalating into major roofing issues, saving you from expensive repairs down the road. Additionally, a well-maintained roof increases the overall value of your property, making it more appealing to potential buyers or tenants.
3. Signs of Roof Damage
It is essential to familiarize yourself with the common signs of roof damage to address any issues promptly. Look out for cracked, damaged, or missing shingles, as well as signs of water stains or leaks in your attic or ceiling. Pay attention to any sagging areas on your roof, as this could indicate structural damage. Ignoring these signs can lead to more significant problems, such as water infiltration, mold growth, or even compromised structural integrity.
4. The Impact of Neglecting Roof Repairs
Neglecting roof repairs can have severe consequences. By ignoring or delaying necessary repairs, you risk further damage to your roof, as well as potential harm to the interior of your home. Moisture can seep into the structure, causing rot and weakening the overall integrity of the roof. It is crucial to address any roof damage promptly to prevent costly and extensive repairs in the future.
5. Preparing for Roof Maintenance
Before starting any roof maintenance task, it is important to gather the necessary tools and equipment. A sturdy ladder, safety harness, gloves, and appropriate footwear are essential for safety. Additionally, ensure that you have access to a secure and stable work area. Safety should be your top priority to prevent accidents and injuries during the maintenance process.
6. Ensuring Safety Measures are in Place
Roof maintenance can be a dangerous task, especially if proper safety measures are not followed. Always work with a partner, and if you are unsure of your ability or feel uncomfortable, it is best to hire a professional. Never attempt roof maintenance during adverse weather conditions, as this could increase the risk of accidents. Practice caution and follow safety guidelines to safeguard yourself and others.
7. Roof Inspection
A thorough visual inspection is a crucial step in roof maintenance. Start by examining the overall condition of your roof, noting any damaged shingles, worn-out flashing, or loose tiles. Look for signs of moss, algae, or fungus growth, as these can compromise the longevity of your roof. Professional roof inspectors can offer a more detailed assessment, but homeowners can also perform their inspections with care.
8. Hiring Professional Roof Inspectors: Pros and Cons
While homeowners can conduct their roof inspections, there are pros and cons to consider. Professional roof inspectors are trained to identify hidden issues that may not be apparent to the untrained eye. They can provide a more accurate analysis of your roof's condition and recommend necessary repairs. However, hiring professionals can be costly, and some minor inspections and maintenance tasks can be handled by homeowners themselves.
9. Cleaning the Roof
Clearing debris and accumulated dirt from your roof is an important step in its maintenance. Removing leaves, branches, and other debris keeps the roof surface clean and prevents potential damage. Additionally, addressing moss, algae, and fungus growth is essential for the long-term health of your roof. Proper cleaning techniques, such as using eco-friendly solutions or gentle pressure washing, can effectively treat and prevent these issues.
10. Gutters and Drainage Systems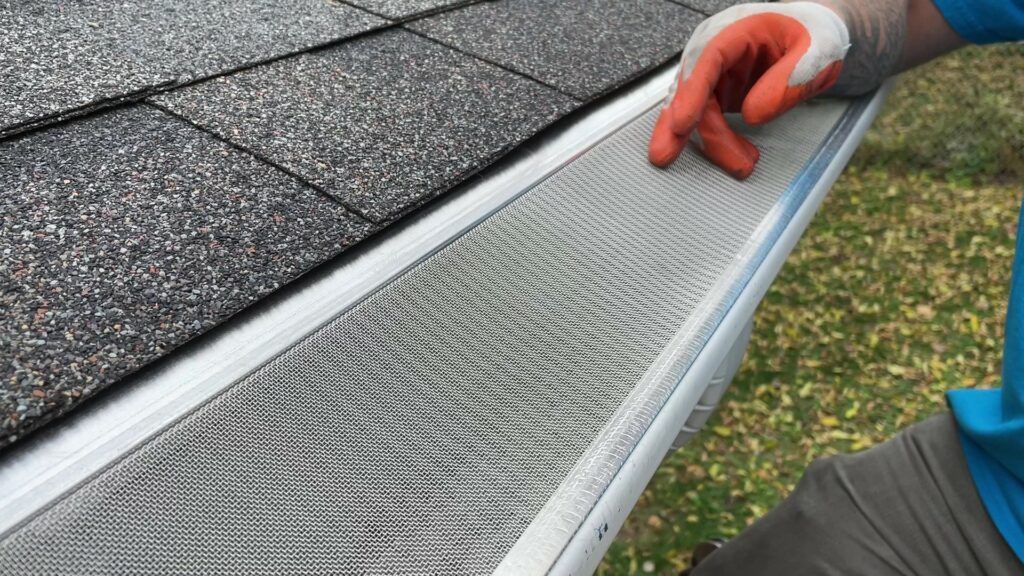 Clean and functional gutters are vital for a well-maintained roof. Clogged or damaged gutters can lead to water buildup, which can seep into your home's foundation or cause roof leaks. Regularly inspect and clean your gutters to ensure proper drainage. Consider installing gutter guards to prevent debris accumulation and reduce maintenance efforts. Maintaining your gutter system will contribute to the overall longevity of your roof.
11. Regular Maintenance for Gutter Longevity
To extend the lifespan of your gutters, regular maintenance is key. Check for loose or damaged sections and repair them promptly. Ensure that the downspouts are clear and allow water to flow freely. Additionally, inspect the fascia and soffits for any signs of deterioration and address any issues immediately. A well-maintained gutter system protects your roof and prevents water-related damage to your home.
12. Roof Repairs and Leak Prevention
Repairing damaged shingles or tiles is crucial in preventing roof leaks. Promptly replace any cracked, broken, or missing shingles to maintain the integrity of your roof. Sealing any gaps or cracks in your roof's surface prevents water infiltration, which can lead to further damage and potential leaks. Investing time and effort into minor repairs now can save you from expensive repairs or replacements in the future.
13. Effective Strategies to Prevent Roof Leaks
Taking proactive measures to prevent roof leaks is essential for long-term roof maintenance. Applying a high-quality roof sealant helps to minimize the risk of water infiltration. Additionally, checking and maintaining the condition of your roof's flashing, which protects vulnerable areas, such as chimneys and roof vents, can prevent leaks. Regular inspections and addressing any issues promptly are key to leak prevention.
14. Understanding the Role of Flashing in Roof Maintenance
Flashing is a vital component of roof maintenance. It acts as a protective barrier against water infiltration at vulnerable areas of your roof, such as valleys, chimneys, and skylights. Regularly inspect your flashing for any signs of damage, such as cracks or rust, and repair or replace as needed. Properly installed and maintained flashing enhances the overall integrity of your roof, preventing potential leaks and water damage.
15. Applying Waterproofing Techniques for Roof Longevity
Waterproofing your roof is an effective way to ensure its longevity. Applying a high-quality roof coating or sealer creates an additional layer of protection against moisture infiltration and UV damage. Consider consulting with professionals or referring to manufacturer recommendations for the best waterproofing techniques for your specific roof type. Waterproofing enhances your roof's durability and reduces the risk of leaks and deterioration.
16. Optimal Insulation for Energy Efficiency
Proper insulation is not only crucial for energy efficiency but also for the well-being of your roof. Insulation reduces heat transfer from your home to the roof during hot summers and vice versa during cold winters. This helps regulate attic temperatures and prevents excessive strain on your roof. Ensure that your insulation is adequately installed and meets the recommended standards for optimal energy efficiency, resulting in reduced utility costs.
17. Proper Ventilation to Prevent Moisture Buildup
Effective roof ventilation is essential in preventing excess moisture buildup in your attic. Proper airflow helps to regulate temperature and humidity levels, preventing the growth of mold or rot. Ensure that your roof has sufficient vents to allow proper air circulation. Installing a balanced ventilation system, which includes intake and exhaust vents, promotes a healthy environment and prolongs the lifespan of your roof.
18. Clearing Snow from the Roof Safely
During winter, it is important to clear snow from your roof to prevent excess weight and potential damage. Use a roof rake or snow removal tool to carefully remove snow without causing harm to your roof's surface. Exercise caution and avoid climbing onto the roof if it is covered in snow or ice to prevent accidents. Regular snow removal maintains the structural integrity of your roof and prevents ice dams.
19. Preventing Ice Dams and Their Potential Damage
Ice dams can cause significant damage to your roof if not addressed promptly. These occur when snow on the roof melts and refreezes at the edges, forming dams that block proper drainage. The trapped water can seep into your home, causing water damage to ceilings, walls, and insulation. Proper insulation, ventilation, and regular snow removal are the key preventive measures against ice dams and their potential damage.
20. Trimming Tree Branches Near the Roof
Overhanging tree branches pose a risk to your roof's integrity. During strong winds or storms, these branches can break off and cause damage to shingles or even puncture roofing materials. Regularly trim branches that are close to your roof to prevent any potential hazards. By maintaining a safe distance between trees and your roof, you can safeguard it from external risks and prolong its lifespan.
21. Protecting the Roof from External Hazards
Apart from tree branches, other external hazards can damage your roof. Flying debris during storms, such as branches, loose objects, or even hail, can cause significant harm. Ensure that your roof is properly maintained and inspect it after severe weather events to address any damage promptly. Taking proactive measures to protect your roof from external hazards can save you from costly repairs in the long run.
22. for Skylights
Skylights add beauty and natural light to your home, but they require regular maintenance to ensure their longevity. Clean skylights periodically, removing any dirt, debris, or mold that may have accumulated. Check the seals around your skylights for cracks or damage, and repair or replace them as necessary to prevent leaks. Proper maintenance of skylights enhances their functionality and prevents potential water infiltration.
23. Regular Chimney Inspection and Cleaning
Chimneys require regular inspection and cleaning to prevent potential fire hazards and water damage. Hire a professional chimney sweep to remove creosote buildup and inspect the chimney for any cracks or damage. Regularly check the chimney cap and flashing for signs of wear and tear, and address issues promptly. Maintaining your chimney ensures proper ventilation and prevents challenges that can impact your roof's integrity.
24. Maintaining Solar Panels for Optimal Performance
If you have solar panels installed on your roof, it is crucial to maintain them for optimal performance. Keep the panels clean from dirt, dust, and debris, as this can hinder their efficiency. Regularly inspect the panels for any signs of damage, such as cracks or loose wiring, and consult with a professional if repairs are needed. Maintaining your solar panels ensures their longevity and promotes sustainable energy generation.
25. Safeguarding Rooftop Accessories During Maintenance
If your roof has various accessories, such as satellite dishes or HVAC units, it is important to consider their maintenance as well. Regularly inspect, clean, and secure these accessories to prevent potential roof damage or leaks. Ensure that they are properly installed and maintained to avoid any structural compromises. Safeguarding rooftop accessories during maintenance contributes to the overall health and longevity of your roof.
26. Preparing the Roof for Severe Weather Conditions
Before severe weather strikes, it is important to take precautions to protect your roof. Secure loose shingles, tiles, or flashing and ensure that your gutters and drainage systems are clear. Trim tree branches that may pose a risk during storms. By proactively preparing your roof for severe weather conditions, you can minimize potential damage and reduce the need for costly repairs.
27. Assessing Post-Storm Roof Damages and Repairs
After a severe storm, it is crucial to assess your roof for any damages. Look for signs of missing or damaged shingles, leaks, or compromised flashing. Address these issues promptly to prevent further damage to your home. Consider consulting with professionals for a detailed inspection and thorough repairs if necessary. Timely assessment and repairs after a storm protect your roof's integrity and maintain the safety of your home.
28. Knowing When to Hire Professional Roofers
While some roof maintenance tasks can be handled by homeowners, there are instances when professional roofers should be called upon. If you are unsure about the severity of damage or lack the necessary skills and equipment, it is best to seek professional assistance. Complex repairs, larger-scale projects, or instances when safety is a concern are all valid reasons to hire professionals. Their expertise ensures quality workmanship and guarantees the longevity of your roof.
29. Factors to Consider When Selecting Roof Maintenance Services
When choosing roof maintenance services, certain factors should be considered. Verify the company's experience, reputation, and certifications to ensure their credibility. Request references and read reviews from previous customers to gauge their level of professionalism. Additionally, compare pricing estimates, available warranties, and the scope of services offered. Selecting a reliable and reputable roof maintenance service provider ensures peace of mind and satisfactory results.
30. Pros and Cons of DIY Roof Maintenance
DIY roof maintenance can be a cost-effective option, but it also comes with pros and cons. Homeowners have the advantage of saving money on labor costs and gaining a sense of accomplishment. However, improper techniques or lack of experience can lead to mistakes and potentially further damage. It is essential to accurately assess your abilities and the complexity of the project before deciding on DIY roof maintenance.
31. Benefits of Professional Roof Maintenance Services
Professional roof maintenance services offer numerous benefits that homeowners should consider. Certified professionals have the expertise to identify hidden issues, perform comprehensive inspections, and provide timely and effective repairs. They utilize industry-standard techniques, materials, and equipment, ensuring quality workmanship and long-lasting results. Entrusting your roof maintenance to professionals offers peace of mind, as they handle the intricacies of roof care with their experience and expertise.
32. Regular Roof Inspections and Maintenance Schedules
Regular roof inspections and maintenance schedules are essential for long-term roof preservation. Create a checklist of maintenance tasks tailored to your roof type and climate. Conduct inspections biannually or after severe weather events, and schedule maintenance tasks accordingly. This proactive approach prevents potential issues from becoming major problems and maximizes the longevity of your roof.
33. Preserving Roof Integrity for an Extended Lifespan
Preserving your roof's integrity is crucial for its extended lifespan. By addressing issues promptly, cleaning and maintaining your roof regularly, and following proper maintenance practices, you can prolong its durability. Regular inspections, preventive measures, and professional assistance when needed are key to ensuring a roof that stands the test of time.
Roof maintenance is a critical responsibility for every homeowner. By understanding the importance of regular inspections, prompt repairs, and proper cleaning techniques, you can protect your home and extend the life of your roof. Whether you choose to tackle the maintenance tasks yourself or hire professionals, remember that a well-maintained roof offers peace of mind and cost savings, and preserves the structural integrity of your beloved home.
FAQs
How often should I inspect my roof for maintenance?
It is recommended to inspect your roof bi-annually or after severe weather events.
What are the signs of roof damage that require immediate attention?
Cracked, damaged, or missing shingles, water stains or leaks, sagging areas, and signs of mold or rot are all signs that require immediate attention.
Is it safe for me to conduct my roof maintenance?
DIY roof maintenance can be safe if proper safety measures are followed and the tasks are within your capabilities. However, it is advisable to hire professionals for complex or high-risk tasks.
How can I prevent moss and algae growth on my roof?
Regularly remove debris, keep your roof clean, and treat it with appropriate solutions to prevent moss and algae growth.
What are some cost-effective ways to repair minor roof leaks?
Applying roof sealant, replacing damaged shingles, and sealing gaps or cracks are some cost-effective ways to repair minor roof leaks.