How to Prepare for A Roof Replacement
Preparing for a roof replacement is an important step to ensure a smooth and successful project. Some simple steps on your end, such as mowing the lawn, removing mirrors, and sending kids to Grandma's, can really help things go even smoother. Here are some essential steps you can take to help you prepare: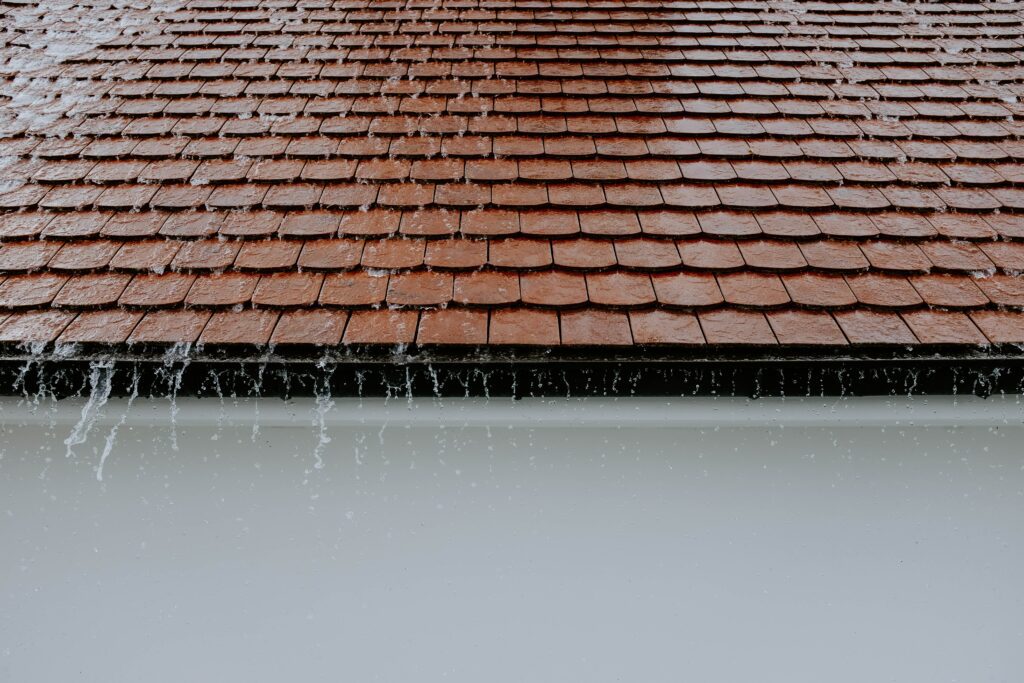 Assess your current roof:
Take a close look at your current roof to identify any existing issues, such as leaks, damaged shingles, or structural problems. This will help you communicate your specific requirements to the roofing contractor.
Research and select a reputable roofing contractor:
Seek recommendations from friends, family, or neighbors who have recently had their roofs replaced. Research local roofing contractors, read reviews, and request quotes from multiple companies. Choose a licensed and insured contractor with a proven track record of quality workmanship.
Review and understand the contract:
Once you've selected a contractor, carefully review the terms and conditions of the contract. Ensure that all aspects of the project, including materials, costs, timelines, and warranties, are clearly outlined and agreed upon.
Secure necessary permits: Check with your local building department to determine if you need any permits for the roof replacement. If permits are required, obtain them before the project begins to avoid any delays or legal issues.
Prepare your property:
Clear any obstacles or valuable items from around your house to create a safe and accessible work area for the roofing crew. Cover outdoor furniture, plants, and other belongings to protect them from debris or potential damage during the construction process.
Consider weather conditions:
Roof replacements are typically best done during a dry season when the chances of rain or extreme weather are minimal. However, unforeseen weather changes can occur. Discuss contingency plans with your contractor in case of adverse weather conditions during the project.
Plan for temporary accommodations:
Depending on the size and complexity of the roof replacement, it may be necessary to temporarily vacate your home or make alternative living arrangements. Discuss this with your contractor to understand if such arrangements are needed and plan accordingly.
Clear the Garden: Take a look into your garden and move any items that could be vulnerable to damage during the roof replacement. This may include solar-powered lights, statues, mosaic stepping stones, potted plants, water fountains, wind chimes, birdhouses, and bird feeders. Keeping them out of harm's way will protect them from potential damage caused by falling shingles or debris.
Mark or Protect Plants:
As you are preparing for a roof replacement Identify any valuable or fragile trees and plants in your garden and mark them with tape. Consider placing netting or a tarp over flower beds and other plants to shield them from potential debris. Communicate these specific areas to the roofing contractor, ensuring they give them extra care during the project.
Cut Your Grass:
Before the roof replacement begins, make sure to cut your grass short. This will make it easier for the roofing crew to spot any leftover debris or nails, reducing the risk of accidents and saving you from stepping on sharp objects.
Check Your Electrical Outlet:
If your roofing professionals require access to an outdoor electrical outlet for powered equipment, ensure that it is in working order. If you don't have an outdoor outlet, plan to leave a door or window open near an accessible indoor outlet that they can use.
Communicate with your neighbors:
Take the time to inform your neighbors, especially those directly adjacent to your property, about the upcoming roof replacement. Let them know about the potential noise, disturbance, and the possibility of debris entering their yards. By giving them advance notice, they will be more understanding and cooperative during the roof replacement process. Additionally, ask your neighbors to unlock their gates to allow the roofing team access to retrieve any stray shingles that may end up in their yard. If their property is in close proximity to the work area, they may also want to cover their plants, and the roofers may need to board up their windows. If you share a driveway, ask your neighbor to park their vehicle on the street, as installing a new roof can cause vibrations that may affect the structure of nearby buildings.
Clear the Attic:
Before the roof replacement begins, clear your attic of any sentimental or fragile items that could be at risk of damage during the construction process. Store them safely on the ground floor until the project is complete.
Protect the Attic:
Lay down tarps or painter's drop sheets on the floor of your attic to protect it from dust and debris that may accumulate during the roof replacement. This will make the cleanup process much easier once the project is finished.
Protect the Garage:
If your garage is connected to the house and its roof is being replaced as well, take extra precautions to protect the items inside. Since garages typically lack insulation, cover any valuable or delicate items with a tarp to prevent damage from falling dust and shingle granules.
Secure Your Windows:
Falling roof materials can potentially scratch windows. Ask your roofing professionals to place wooden boards over the windows as a protective measure until the original roof has been completely removed.
Remove Wall Décor:
Vibrations from the hammering during the roof replacement can dislodge wall decorations. Take down mirrors, pictures, wreaths, and any loose shelving to prevent accidents and damage to your decor.
Protect Fragile Items:
The vibrations from the roof replacement process can also pose a risk to fragile items such as glassware, vases, dishes, and other breakables. Ensure they are not in contact with each other or the walls to minimize the risk of damage.
Keep Pets Indoors:
The noise and presence of strangers can disturb pets during a roof replacement. To ensure their safety and well-being, it's best to keep them indoors. If possible, consider temporarily relocating your pets to a friend's house or a kennel service. If that is not feasible, provide them with access to their crate and comforting toys to help alleviate stress.
Prepare to Comfort Pets:
If your pets have to stay indoors during the roof replacement, take steps to make them as comfortable as possible. Take them for a walk beforehand to help them expend energy and make sure they have access to their safe space, such as a crate, along with familiar toys and blankets.
Arrange Childcare:
Roof replacements can be disruptive and potentially hazardous for children. It's advisable to arrange for children to stay with family members or friends during the project. Leave your contact information with the roofing professionals in case they need to reach you in case of an emergency.
Explain Debris Dangers to Children:
If your children are old enough, inform them about potential debris and the importance of being careful around the house during the roof replacement. It's essential that they wear