Protect Your Home with Top-notch Roofer Services in Louisville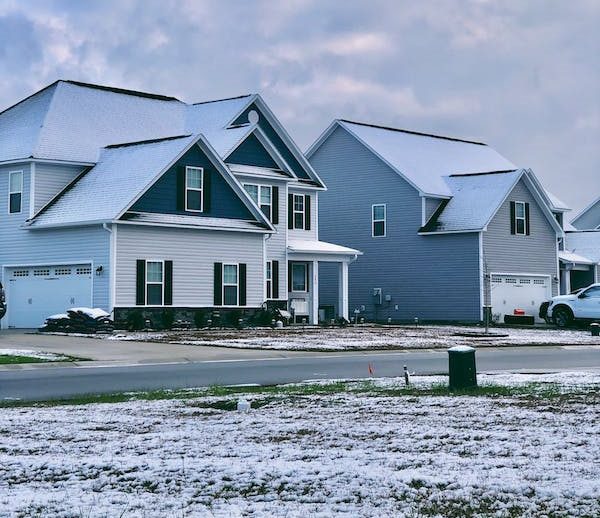 Are you tired of dealing with leaking roofs every time bad weather hits? Keep yourself sandwiched between heavy rains & powerful winds this year by getting top-notch, affordable roofing services provided always under honest advice & friendly terms coming directly from the experts at Roof It Right, protect-your-home-with-top-notch-roofer-services.. We are proud specialists located right within Louisville KY.
Having a premium roofer service for your property is essential to ensure the safety and protection of your home. The roof plays a significant role in safeguarding your property from various issues, making it crucial to invest in high-quality roofing services in Louisville, KY.
Understanding the Importance of High-quality Roofing
A strong and durable roof is vital in providing long-lasting protection for your property. It acts as the first line of defense against external elements such as rain, snow, wind, and extreme temperatures. By having a well-built roof, you can ensure the safety of your home and prevent any potential damage that might occur.
When your roof is compromised, it can have severe impacts on the value of your property and overall security. A damaged or leaky roof can lead to water damage, mold growth, structural issues, and decreased energy efficiency. These problems not only reduce the value of your home but also pose risks to the health and well-being of you and your family.
Choosing the Right Roofing Contractor
A. Researching Local Roofing Companies in Louisville, KY
Before selecting a roofing contractor, it is crucial to conduct thorough research. Take the time to explore the options available in Louisville, KY, and gather information about their reputation, experience, and customer satisfaction
Consider the following factors when selecting a roofing contractor:
The company's reputation in the local community
Their experience in the roofing industry
The quality of their workmanship
Their track record of customer satisfaction and positive reviews
B. Evaluating Experience and Expertise
When choosing a roofing contractor, it is essential to assess their experience and expertise. Look for contractors who have been in the roofing industry for many years and have a proven track record of successfully handling various roofing materials and styles.
C. Checking for Proper Licensing and Insurance
Ensure that the roofing contractor you choose has the necessary licenses and certifications to perform their work in Louisville, KY. Additionally, verify that they have adequate insurance coverage for their workers and potential damages that may occur during the roofing process.
D. Reputable Roofer Services in Louisville, KY: Roof It Right
Introducing "Roof It Right," a trusted and reputable roofing contractor in Louisville, KY. With years of experience in the industry, Roof It Right has the expertise and knowledge to handle all your roofing needs. They possess all the required licenses and certifications, providing you with peace of mind knowing that your property is in capable hands.
Comprehensive Roof Inspection
Roof Inspection Importance and Frequency
Routine roof inspections are vital to identify any potential issues or areas of concern. Regular inspections help prevent minor problems from turning into significant damage and costly repairs. The frequency of inspections depends on your roof type, with some requiring annual inspections, while others may need inspections every few years.
The Process of Professional Roof Inspections
A comprehensive roof inspection involves a step-by-step breakdown to ensure a thorough assessment of your roof's condition. It includes examining the roofing materials, checking for signs of wear and tear, inspecting the gutters and drainage system, and assessing the overall structural integrity. Identifying potential issues during these inspections allows for timely repairs and maintenance, preventing further damage.
Roof Repair Services Offered by Roof It Right
Common Roofing Problems in Louisville, KY
In Louisville, KY, there are specific roofing issues that homeowners commonly face. Harsh weather conditions, such as heavy rainfall, strong winds, and hailstorms, can cause damage to roofs. It is essential to identify these common problems to address them promptly and prevent further damage.
Expert Solutions for Various Roofing Problems
Roof It Right offers a range of expert repair services to address various roofing problems. Their team of experienced professionals is equipped with the knowledge and skills to provide tailored solutions for specific roofing issues. Whether you have a leaky roof, damaged shingles, or compromised flashing, Roof It Right can efficiently and effectively restore the integrity of your roof.
Roof Replacement: When is it Necessary?
Signs Indicating the Need for Roof Replacement
There are visible signs that indicate when a roof replacement is necessary. These signs may include shingles that are curled, cracked, or missing, excessive granule loss, water stains on the ceiling, and significant sagging. Additionally, age-related factors, such as a roof nearing the end of its expected lifespan, may also necessitate a roof replacement
The Roof It Right Approach to Quality Roof Replacement
Roof It Right follows a meticulous process to ensure a quality roof replacement. They begin by thoroughly inspecting your existing roof to assess its condition and identify any underlying issues. The team then helps you choose high-quality materials that suit your budget and preferences. Professional installation is a key aspect of their approach, ensuring that your new roof is installed correctly and securely.
Preventative Maintenance: Extending Your Roof's Lifespan
A. Importance of Regular Roof Maintenance
Regular roof maintenance is essential for extending the lifespan of your roof and preventing costly repairs. Proactive maintenance allows for the early detection of minor issues, which can be addressed before they escalate into more significant problems. This approach minimizes the risk of extensive damage and ensures the longevity of your roof. Protect-your-home-with-top-notch-roofer-services at Roof it Right we understand the Importance of Regular Roof Maintenance.
B. Roof It Right's Preventative Maintenance Programs
Roof It Right offers various preventative maintenance programs to suit your specific needs. These programs include regular roof inspections, cleaning gutters and downspouts, checking for leaks, repairing damaged areas, and addressing any potential issues. By investing in routine maintenance, you can save money in the long run and avoid expensive repairs.
Emergency Roofing Services
A. Roof Emergencies: Quick Responses are Crucial
In emergency roof situations, quick responses are crucial to minimize further damage and potential risks. Whether it's a severe storm, fallen tree, or unexpected leak, delaying the response or relying on temporary fixes can lead to more extensive problems, compromising the safety of your property. Don't wait until it's too late. Protect your home with our top-notch roofing services. Call us today!"
B. Roof It Right's Reliable Emergency Services
Roof It Right understands the urgency of roof emergencies and provides reliable and prompt emergency services. Their team is available to handle urgent situations promptly, ensuring the immediate protection and security of your property. From temporary repairs to permanent fixes, Roof It Right can efficiently address any emergency roofing needs.
Customer Testimonials and Satisfaction
Customer satisfaction and trust are essential when selecting a roofing contractor. Roof It Right has a strong reputation for delivering excellent customer service and quality workmanship. Their positive reviews and testimonials from satisfied customers reinforce their commitment to providing premium roofer services in Louisville, KY.
Choose Roof It Right for Premium Roofer Services in Louisville KY
Choosing Roof It Right as your trusted roofer in Louisville, KY, ensures the highest level of professionalism and expertise. With more than 20 years of experience, licenses, insurance coverage, and customer satisfaction, we are the go-to company for premium roofer services. Invest in professional roofing services to protect your property and enjoy peace of mind knowing that your home is in good hands, Contact us today for expert solutions and peace of mind.
Frequently Asked Questions (FAQs)
A. How often should I have my roof inspected?
For most roofs, an annual inspection is recommended. However, certain factors such as the age of the roof, weather conditions, and any recent repairs or replacements may require more frequent inspections.
B. What are the signs indicating the need for roof repair?
Signs of roof repair may include leaks, curled or missing shingles, excessive granule loss, water stains on the ceiling, and sagging.
C. How can I extend the lifespan of my roof through preventative maintenance?
Regular roof inspections, cleaning gutters and downspouts, addressing minor repairs promptly, and ensuring proper ventilation are all ways to extend the lifespan of your roof through preventative maintenance.
D. Does Roof It Right offer financing options for larger projects?
Yes, Roof It Right offers financing options for larger projects. We understand that roofing projects can be a significant investment and strive to provide flexible payment options for their customers.
E. How quickly can Roof It Right respond to emergency roofing situations?
Roof It Right's emergency response team is dedicated to providing prompt service. We understand the urgency of roof emergencies and aim to respond as quickly as possible to minimize further damage.