Insurance Claim Process
More Than a Roof Over Your Head – A Roof that You Can Count On
The insurance claim process can be complicated and frustrating. Most homeowners are not prepared to battle with the same insurance company that is there to protect them.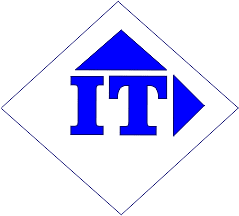 Unfortunately, this may be necessary to get a quality roof with a full warranty. Most insurance companies will try to negotiate for a bargain roof. But we know that you need more than a roof over your head; you need a roof that you can count on. So team up with us, and we will make sure that you get that roof.
Let the Team That Cares be your roofing insurance claim expert.
What is the Roofing Insurance Claim Process?
Each insurance company has its procedures and processes, but here is a general guide of how the process will go. We have experience dealing with all the popular insurance companies and know how they work. Therefore, we are confident that we can help you.
1. Roof Inspection
Roof It Right will inspect to verify that you likely have a legitimate insurance claim. In addition, our inspector will look for signs of wind or hail damage and document the damage with photos.
2. Sign a Service Agreement with Roof It Right
Suppose you decide to file an insurance claim with our documentation and inspection report. In that case, we will agree to represent your best interests with the insurance company and even meet your adjuster if necessary. In exchange, you agree to hire us to do the work when the claim goes through. If the claim is denied and no additional work is done, the only thing that you will ever pay us is the $25 administration fee (our lawyer makes us charge this).
3. File the Claim 
If it seems you have storm damage, you then call your insurance company to file a claim. Your insurance company will assign an insurance adjuster to come out and review the damage and verify that your policy indeed covers the storm damage. (Video Link: What to do if your insurance roof claim…)
Keep in mind that very few insurance adjusters have actual roofing experience. Or they may be trained to look for ways to deny claims. That's why your Roof It Right inspector will mark storm damage beforehand with chalk or meet the adjuster at your home at the time of their inspection. In some cases, the insurance company may not need to send an adjuster at all but will be able to use the photographs and documentation that we will gather for you to process the claim.
4. Pre-work Supplement Process
Negotiating the settlement amount for an insurance roof claim is not unlike bargaining at a market. This is standard procedure in the insurance-roofing industry and may take a few weeks to several months. It is not uncommon for an insurance carrier to initiate the bargaining at a price well below what it would be possible to do a code-compliant roof for. Others will offer a more reasonable settlement. Each insurance adjuster will approach it differently.
Regardless, Roof It Right's insurance supplement department will carefully review both Roof It Right's estimate and the insurance company's estimate. While Roof It Right makes every effort to keep prices fair and reasonable, we will not compromise on the quality of your roof. We know that you want a code-compliant roofing system. But since most homeowners don't know what goes into a properly working roofing system, we guide you in communicating with your insurance company so you know what to ask. For more information on important common items that your insurance company should include in your estimate, please see page:
It's important to note that you, the policy-holder, will only be financially responsible for your deductible as outlined by your policy. So what you are essentially negotiating for is not YOUR cost, but the QUALITY of the roof.
5. Getting the Work Done!
Once you and your insurance carrier have settled on a fair and reasonable price for a quality roof and the deductible and initial insurance compensation are paid, the work begins! We can do most projects in one or two days. And you will be confident that your project will have with the right products, the right processes, and the right people, all for the right price!
6. Post-work Supplement Process
Some costs may come up during the job that your insurance company will have to be billed for after the work is done. An example would be if the wood under your shingles was found to be in bad condition and had to be replaced. If that happens, our insurance supplement department will again provide you with all the necessary documentation.
As you can see, filing an insurance roof claim is not as straightforward as you might wish. However, the time and patience that you invest will more than pay for itself in home value. In addition, you won't have to assume that your roof is properly done; you'll know!